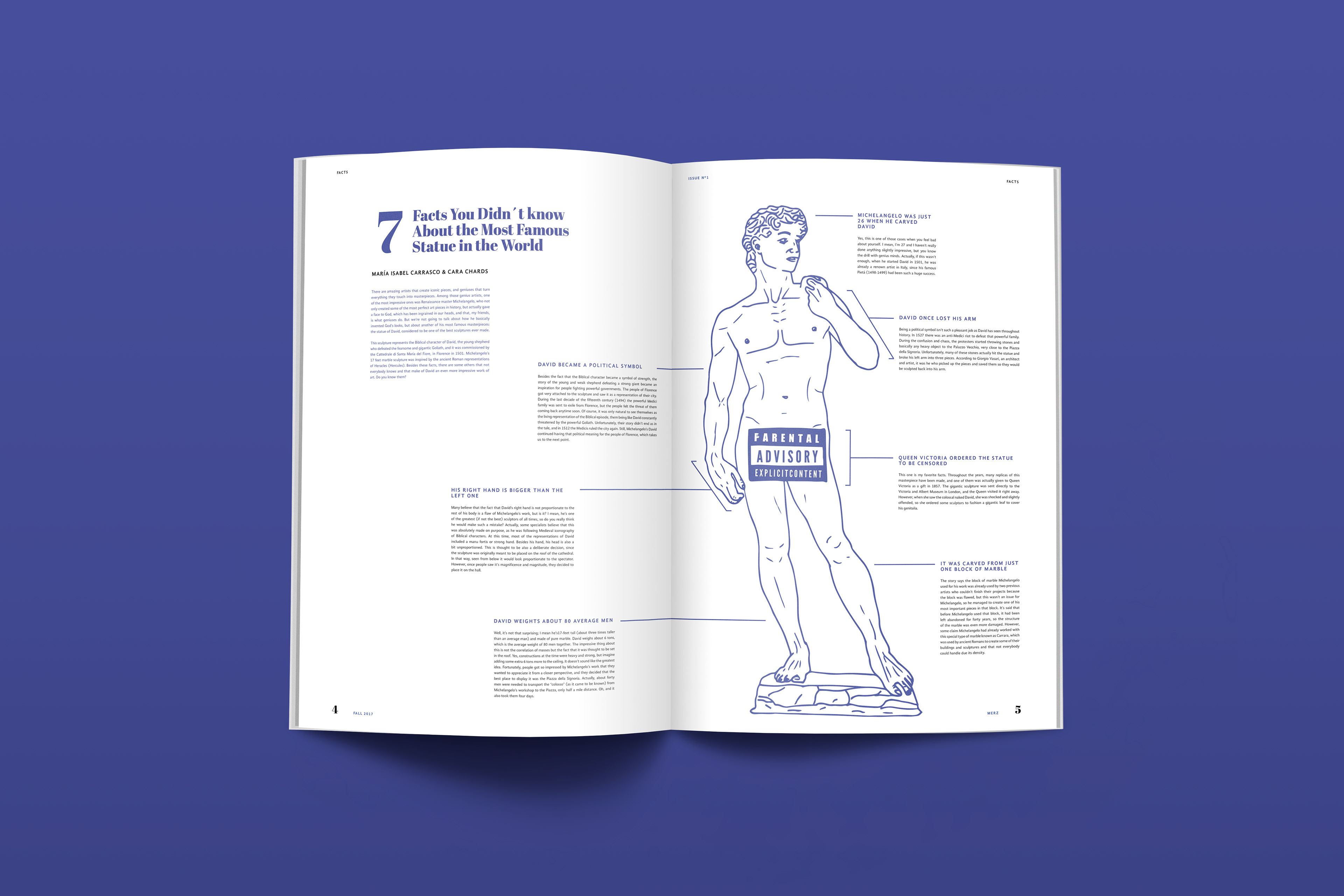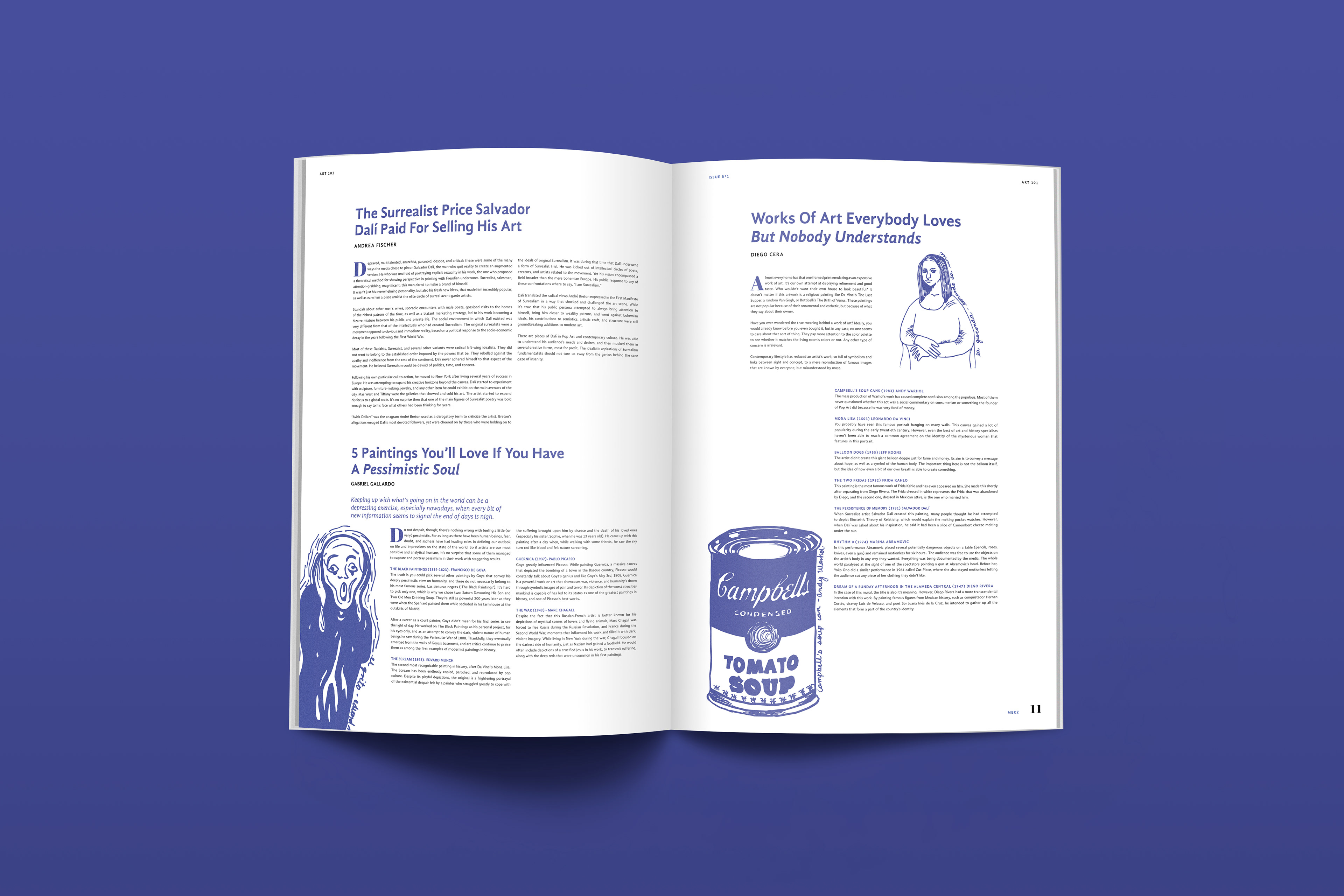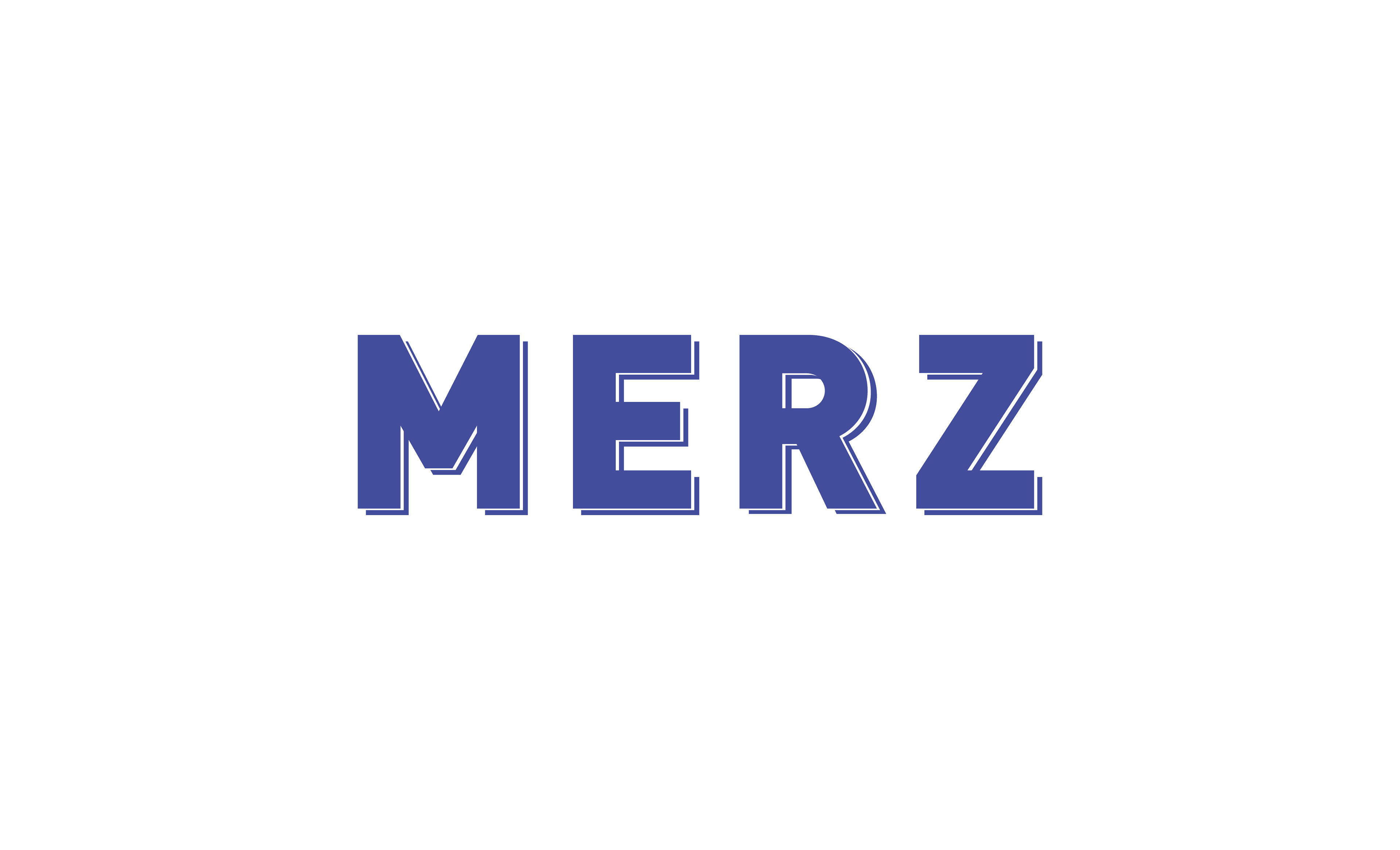 El término Merz en el mundo del arte es una palabra sin sentido inventada por el artista alemán Kurt Schwitters para describir sus obras de collage y ensamblaje basadas en materiales de desecho recogidos, la cual hace sentido al hablar de esta serie de publicaciones que son historias o hechos del arte no tan comunes que se pusieron en contexto para hacer esta revista.

Merz es una revista de arte con arte, se utilizó la ilustración como complemento de los textos, también cuenta con un solo tono de color para hacer que estas historias fuera de contexto se integraran de la mejor manera.
The term Merz in the art world is a meaningless word invented by the German artist Kurt Schwitters to describe his collages and assemblage works based on collected waste materials, which makes sense when talking about this series of publications that are not so common stories and art facts that were put in context to make this magazine.
Merz is an art magazine with art, illustration was used as a complement to texts, it also has a single tone of color to make these stories out of context are integrated in the best way.